Dr. Gregory Breaux, Doctor of Optometry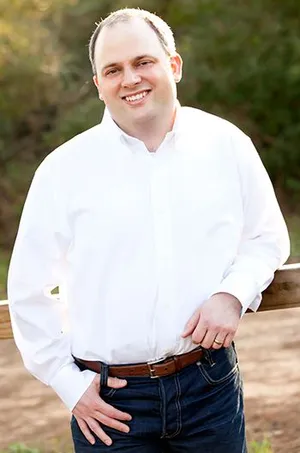 Dr. Breaux grew up as a military brat and traveled extensively as a child before graduating from high school in Okinawa, Japan. He completed his undergraduate studies in 2001 at Houston Baptist University where he earned a double major in Biology and Psychology. He then went on to the University of Houston College of Optometry where he earned his Doctorate in 2006. During this time, he was honored with the Swietzer Award for Excellence in low vision and rehabilitation.
Dr. Breaux's internship specialized in primary care and hospital-based optometry with an emphasis on glaucoma, ocular pathology, trauma and surgical co-management. Much of his training occurred in East Texas. His rotations included practicing full-scope optometry at the Golden Eye Clinic in Center, Golden Eye Associates in Carthage and the Lehmann Eye Center in Nacogdoches. He completed his internship at Evans Army Community Hospital in Fort Carson, Colorado. While in school, Dr. Breaux provided eye care as a Harris County Hospital District Volunteer during Hurricane Katrina.
He is currently a member of the Texas Optometric Association and the Harris County Optometric Society.
Dr. Breaux enjoys his personal time with wife Amy and their son. He also takes immense pleasure in attempting to play the guitar.
Graduate Education Degree: Doctor of Optometry
Year Graduated: 2006
College: University of Houston College of Optometry
City/State: Houston, TX
Undergraduate Education Degree: Bachelor of Science
Year Graduated: 2001
College: Houston Baptist University
City/State: Houston, TX
Certifications
Therapeutic Optometrist, Optometric Glaucoma Specialist
Specialties
Specialty Contact Lens Fittings, Fashionable Glasses
---
Dr. Eli Gigliotta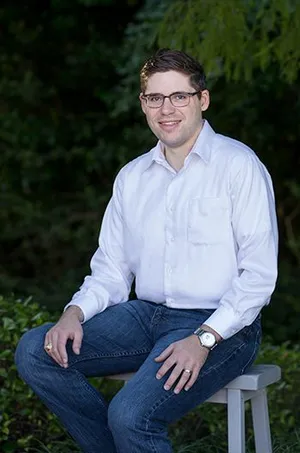 Dr. Eli Gigliotta was born and raised in Spring, TX. He attended Klein Oak and later went on to earn his bachelor degree in Biology from Texas A&M University. He graduated with a Doctorate of Optometry from the University of Houston College of Optometry in 2016. While at UH, he was a member of the International Optometric Honors Society, received letters of excellence for his clinical skills during every semester, and graduated with honors.
Dr. Gigliotta's interests come from the experience gained during his specialized internships. His first clinical rotation included a primary care practice in Humble specializing in geriatrics, age-related macular degeneration, and co-management of cataract surgery. He completed his second rotation through Memorial Hermann, where he worked alongside retinal surgeons managing and treating retinal diseases including diabetic retinopathy and sickle cell anemia.
Dr. Gigliotta has an interest in treating children of all ages. He treats dry eye disease and manages complex contact lens fittings.
He is passionate about patient education, and he is also an active member of the Texas Optometric Association.
Dr. Gigliotta enjoys spending his free time relaxing and traveling with his beautiful wife Natalie.
At Today's Vision, we offer a 20% discount on your quality eyewear, and you will get up to 50% OFF your second pair of lenses with the purchase of antireflective coating! Contact us for more details.